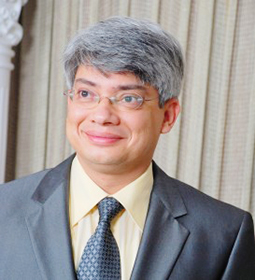 Dr. Rupinder Singh Batra
Secretary
The primary duty of a school is to give direction to society and to channelize the energies of youth for productive and creative purposes. This has to be accomplished through education. Since every child is a fountainhead of potential, we at Sant Nischal Singh Public School strive to produce leaders who will take on responsibility and have the courage to be instruments of change.
We nurture the creative spirit inherent in every child. A variety of facilities and opportunities are provided to our children so that they may hone their skills and maximize their potential. Their ability to produce work of a superlative nature is what never ceases to amaze us. Our children are our strength and inspiration. They challenge us to give of our best and enrich the learning experience at school.
In today's world where schools have sprung up in every nook and corner or alley of the country, all making tall claims to trap the unsuspecting parents; the best way to choose a school for your child is to personally see it for yourself. Websites and prospectus could all be made to look very attractive with the advancement of technology, but a hand on experience in a prospective school that you narrow down on, in your search for one in which you would like your child to study, should be the ultimate determining factor.
This website will give you the basic information and impression of what goes to make the Sant Nischal Singh Public School so special and distinctive in its character, but we would urge you to visit us and see how our students grow in this institution.
A Nischalite is a multi-faceted individual dedicated to the pursuit of excellence in his chosen field. Neither will he compromise with the high standards he sets for himself, nor with the values by which he leads his life. On completion of his schooling in Sant Nischal Singh Public School, we trust we send into the world a well-rounded personality, compassionate and sensitive, imbued with a strong sense of self-worth, and confident to take on life's challenges as he traverses the long and interesting road ahead.