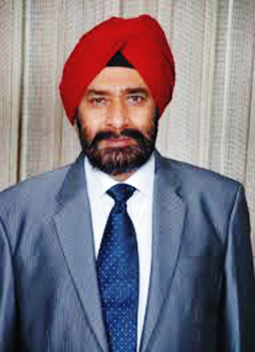 Dr. Waryam Singh
Chairman – Governing Body
Since the inception of the school in 1979, the school has come a long way marking 30 years of excellence and glory. It has outshone in all the fields – Academics, Sports, Co-Curricular activities, etc.
The school aims at providing an environment where mind, body, soul and spirit are nourished and nurtured by helping each child to blossom into a new beautiful flower.
Latest and modernized education system with the best of infrastructure caters to the need of the present day students and thus the future citizens of the nation. Ethical values are also inculcated in the students so as to groom them to face the challenges of life.
Highly qualified and experienced members of the faculty work diligently for the multi-dimensional growth and development of the children, explore their latent talents and channelize their energies in the right way to the right direction to reach their destination.
I pray to Almighty that the school scales new heights in the coming years and shines in the galaxy of glory and fame.